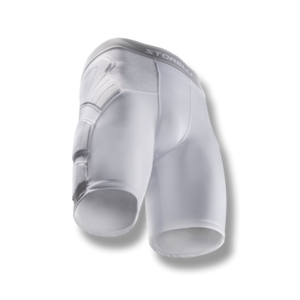 Designed for lightweight mobility during competitive soccer matches, the BodyShield Impact Sliders incorporate innovative impact-absorbing foam that protects you from turf burns and abrasions when you slide tackle, dive or get tackled without hindering your movements.

Thin but heavy-duty 3mm PORON XRD pads on thighs.

Sweat wicking compression fabric with breathable mesh panels.

Pocket for protective cup.