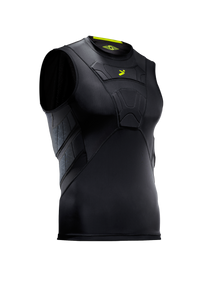 Armored sleeveless base-layer designed specifically for field players.
DETAILS
The soccer undershirt that adds value to your game.

This sleeveless compression shirt features innovative technology to help control long passes with the chest, along with protection on the ribs to reduce the impact caused by physical clashes with opponents.

3mm of stretchy XRD® padding on ribs.